From Historic Hospital to Boutique Hotel
Rehabilitation of a 42,500 square-foot historic hospital complex into a 73-room boutique hotel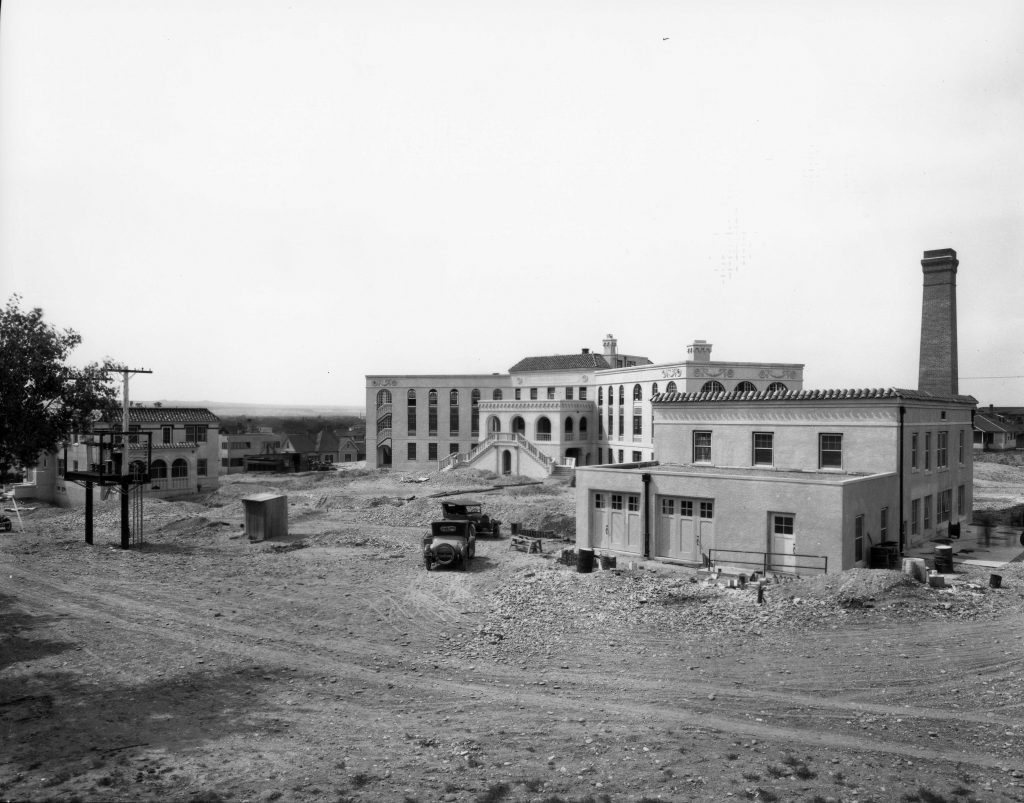 Total Project Costs: $19,874,296
NMTC Allocation: $13,846,000
Developer: Memorial Ventures
Closing Date: November 2009
Status: Opened September 2010
Distress Criteria
NMTC Qualified Census Tract: 35001001500
40.3% Poverty rate
62.2% of Median Family Income
Unemployment rate 1.22x the national average
Community Impacts
Creating an estimated 200 construction jobs
Creating an estimated 34 full-time permanent jobs
Rehabilitating three historic structures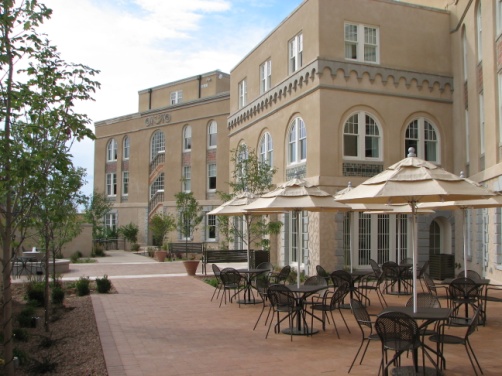 With the help of New Markets Tax Credits, Memorial Ventures, LLC undertook a comprehensive renovation of the Memorial Hospital Complex, which consists of three historically significant structures totaling 42,500 square feet on a 2.27 acre site, and converted it into a high-quality, limited-service boutique hotel named Hotel Parq Central. In addition to 73 guest rooms, the hotel offers two conference rooms and recreational amenities, including a spa, exercise room and an outdoor whirlpool. The hotel also features The Apothecary, a roof-top lounge with a limited food-service menu, a full bar and breathtaking views.
The Memorial Hospital opened in 1926 as the hospital for the employees of the Atchison Topeka and Santa Fe Railroad. The property consists of three buildings which are listed on the National Register of Historic Places: a three-story main building and two smaller casitas. The hospital was closed in 1982 and has had various health-related tenants since, most recently serving as a 70-bed residential mental health treatment center for adolescents.
The conversion of historic Memorial Hospital into a boutique hotel is anticipated to have a significant positive impact on the community, providing jobs, economic benefits to the immediate area and redeveloping the vacant and functionally obsolete hospital facility. A mix of landmark historic structures, location, interior and exterior appointments, lush xeriscaped gardens available to guests, and quality personalized service will make this historic property a cornerstone of the Huning Highland National Historic Sub-district and the East of Downtown (EDo) organization's revitalization efforts.
The project provided 200 jobs during construction and at stabilization will employ 34 permanent, competitively paying hospitality jobs.
The transaction utilized $13.846 million from Finance New Mexico NMTC financing which was combined with approximately $2.649 million in Historic Tax Credits and equity to complete the financing. Additionally, the project utilized a $14 million Industrial Revenue Bond issued by the City of Albuquerque, which provides certain tax advantages such as a 20-year abatement of property taxes.